Construction sites where nothing is left to chance
The construction of a wind farm requires a high degree of technical expertise. Kallista Energy has opted to rely on well-known and reputable partners. We work with teams that offer a positive balance sheet in terms of risks, costs and benefits, and who take a global view of the whole project and not just the construction phase. Thus, depending on the features of the site (topography, geology etc.) and the models of wind turbine to be used, our projects bring into play the most competent multidisciplinary teams for the construction site: civil engineers, electricians, etc.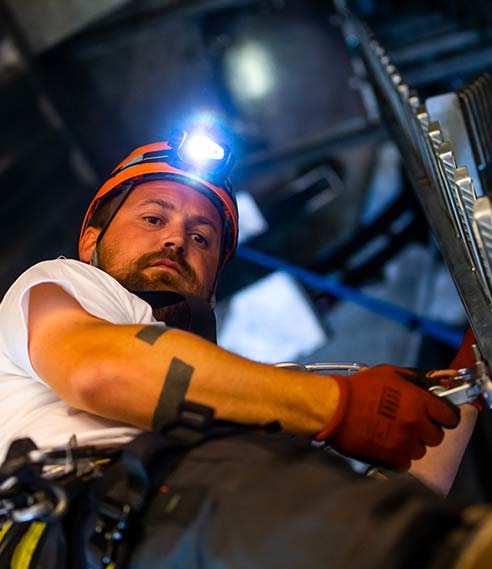 Our priority: compliance with regulations and deadlines
A wind farm construction site is strictly regulated by the recommendations of the environmental impact assessment. We ensure that we comply with regulations governing, for example, nesting seasons for birds found near the site.
We pay particular attention to the organisation of work on the site and coordination between the different project activities, in order to comply with deadlines at the same time as ensuring the safety of all those involved.
The stages of construction of a wind farm project
Assembly of the wind turbines
3 months
Commissioning